USAY's Board of Directors
USAY is governed by a volunteer Board of Directors that is comprised of dynamic urban Indigenous youth leaders. Currently, USAY has five active Board members who operate as a governance board, making policy decisions and setting strategic priorities and directions for the Executive Director and staff to implement.
New Board members are selected at USAY's Annual General Meeting (AGM). We encourage young leaders and members to come out to the AGM to become Board members and become active in the not-for-profit sector.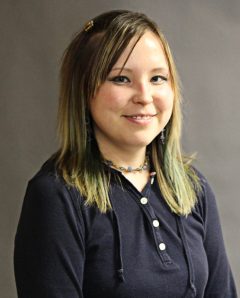 Amanda Gonet
Vice-President
Susan Spotted Bull
Treasurer
LeeAnne Ireland
Executive Director
Jessica Hawryluk
Program Director
Levi First Charger
Community Outreach Support Worker
Jay Kequahtooway
Program Coordinator
Chaz Prairie Chicken
Office Administrator