Enriching the Lives of Indigenous Youth
We believe our Indigenous youth have a right to develop to their full potential as valued and engaged citizens within their Nations and Canada, where their culture and identity are celebrated.
By drawing on our traditional Indigenous knowledge, we partner with local community partners, sponsors, as well as Indigenous communities and youth, to deliver programs that support our mission and vision. Learn more about our inclusion program in this video.

Our Programs Focus
Combining social innovation and traditional Indigenous culture, which results in unique programs that meet Indigenous youth 'where they're at' while encouraging positive identity and sense of self.
The Process
USAY co-creates programming with Indigenous youth, partners and Elders, which is also unique to charitable organizations and is one contributing factor that makes our work highly successful. The goal is to create services that meet the direct needs of the Indigenous youth we serve, and how they see success, to create change in our direct community.
Ambassador
Each year one young Indigenous leader is named the USAY Ambassador and receives their own custom made regalia. They attend community events and encourage others to embrace their culture and a positive lifestyle. This prestigious position is passed down from one Ambassador to the next annually.
Watch Video
A Warrior's Journey: Then & Now
An interactive, body painting art exhibit, in which Indigenous young men portrayed the journey of an Elder from Residential Schools through to being a traditional leader, featured in New Tribe Magazine: Special Edition.
Watch Video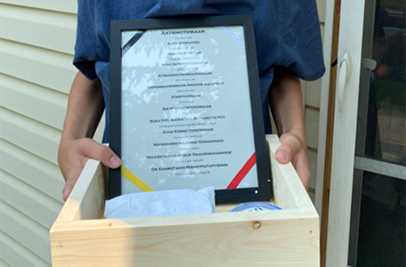 Annoh'kotsiiyop (Passing It Down)
To support Indigenous youth and Elders sharing knowledge, USAY will provide monthly activities with all of the supplies to encourage intergenerational transmission of knowledge. Activities include traditional learnings and technological support to create success among all participants.
AKSISTOOYIIPAITAPISSIN
Aksistooyiipaitapissin (the thing that motivates someone to stay alive) is an interactive, Indigenized journal that allows youth to take part in activities that support their positive mental health.
Download Journal PDF
Blackfoot Graphic Novels
A graphic novel that engages Indigenous children and youth with Blackfoot language and traditional stories to improve transmission of this endangered language.
Video Playlist
Della's Story
A virtual escape room that allows 'players' to understand more about the Sixties Scoop, to sign up a group to take part in the escape room
Learn More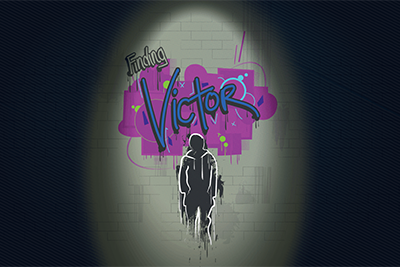 Finding Victor VR
Finding Victor is a virtual reality escape room that aims to tell a compelling story of Indigenous youth, Victor, overcoming homelessness and stabilizing his life.
Watch Video
IndigiTRAILS
Using GPS services on smart devices, people can walk trails and view artwork created by Indigneous youth in the community. To see the trails available. Learn more in this video:
click here
Visit page
Indigenous Inclusion Program
A weekly, after school program that supports Indigenous youth to engage on a healing journey, and feel more included in their school and community.
Watch Video
Indigenous Pride
Allowing two-spirited, Indigenous youth to feel accepted and honoured by creating opportunities to connect and walk in the Calgary Pride Parade.
Learn More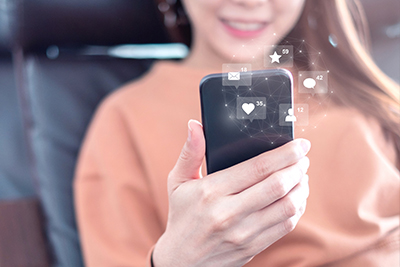 Indigenous Real-Time Toolkit
Supporting service providers to create tools, networks and utilize social media to better connect with Indigenous youth and increase successful transitions.
Watch Video
Indigenous Tales
An interactive dinner theatre that allows Indigenous youth to express themselves through performance arts and engages the audience in powerful dialogue toward reconciliation.
Watch Video
Indigenous Literacy Assessment
To better understand the literacy level of Indigenous adults in the community to develop tools, resources and programming to meet their unique reading and writing needs.
Download Final Report
IndigiMAP
IndigiMAP is a language learning app that provides an introduction to Indigenous languages across Canada, including Cree, Blackfoot and others. To download the app and find out more
Visit Page
Indigenous Women's Augmented Mural Series
Young Indigenous women created three murals that focused on workplace barriers, gender-based violence and civic engagement. The murals are mixed medium and contain additional content through Augmented Reality (AR). To see more, please check out the murals here
Learn More
Indigenous Youth Employment Program
A virtual reality toolkit that supports Indigenous youth to build skills and knowledge to reduce barriers to their employment and training success. The toolkit will also include Indigenous awareness training for employers looking to improve diversity and learning within their workplaces.
Ksistsikoom (Thunder): A Video Game
A virtual reality game that was adapted from USAY's previous graphic novel, Ksistsikoom (Thunder). Players are fully immersed in the digital environment and engage with Blackfoot language in a fun, meaningful way.
Click here for full playthrough
Read Thunder
Medicine Wheel Warriors
Combining art and technology, Indigenous children and youth learn about the Medicine Wheel and create superhero personas that are 3D printed into action figures with their likeness.
Watch Video
Moh-kins-tsis Healing Network
Allowing USAY to collaborate for greater sector and policy change throughout Calgary and Alberta.
Watch Video
New Tribe
Is to be an outlet for the Indigenous youth voice while promoting a positive outlook on Indigenous people living in urban settings. The magazine promotes information sharing and awareness building activities as a core foundational component.
Learn More
Original Laughter
A short documentary featuring Indigenous comedians from around Alberta and Canada discuss the importance of laughter to overcoming trauma and building resiliency.
Watch Video
The Beginning
A 3D layered glass sculpture which was inspired by Indigenous Elders and created by a team of Indigenous young women, currently located at the Shawnessy Public Library. See more about the Placemaking Initiative in this video.
Watch VIDEO
Writing On Stone/Sacred Teachings
Sacred Teachings is a spiritual tour of the recently named UNESCO World Heritage Site, Writing On Stone Provincial Park. This virtual reality experience tours North America's largest collection of rock art and describes the tangible magic of this site. Hear stories from Elder Saakokoto who is joined by narrator Eugene Brave Rock to explore a once in a lifetime opportunity.
Watch Video
Help Indigenous youth, become a sponsor today!